Britain's Jake Jarman claimed Britain's first medal of the World Gymnastics Championships with gold in the men's vault in Antwerp.
The 21-year-old from Peterborough, and a member of Huntingdon Gymnastics Club, is the first British gymnast ever to claim the vault world title.
Jarman is the only gymnast in the world performing the Yonekura vault and he scored a huge 15.4 for that before being awarded 14.7 for his second vault, giving him an overall score of 15.05.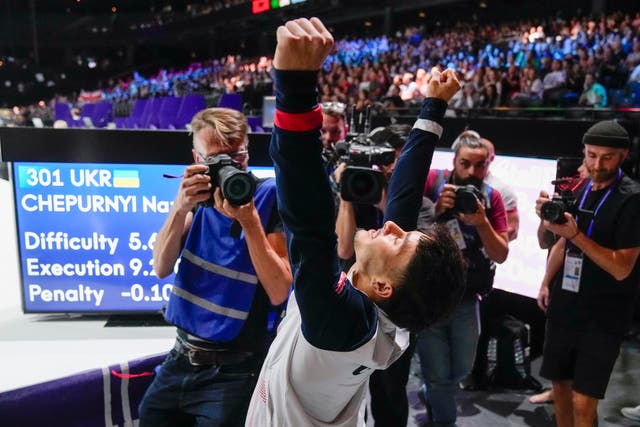 That was comfortably enough to put him top of the charts ahead of American Khoi Young and Nazar Chepurnyi of Ukraine, with Britain's Harry Hepworth down in seventh.
"It's doesn't feel real yet," said Jarman. "I just can't believe it. I was definitely nervous competing, especially for that first vault. As soon as I landed that first vault, instantly I shut all my emotions down.
"I'm just super proud to be able to perform the way I did today under that stress and that pressure. It gives me a huge confidence boost, especially leading up to next year."
It is Jarman's first individual medal at world level. Last year he claimed four golds at the Commonwealth Games, took European gold in vault and was also a world bronze medallist in the team event.
READ MORE:
He's also Huntingdon Gymnastics Club's first World Champion, building on the club's legacy, over the last 30 years, of champions at European and Commonwealth level.
Club manager at Huntingdon Gymnastics Club, Adam Scott, said: "This success is a testament to the hard work, dedication and sacrifice of a wide community of people. 
"We would like to thank and recognise everyone who has contributed to this success; Jake and his family, Jake's personal coach Ben and the wider coaching & support team at the club, Jake's teammates and the National Coaching set up at British Gymnastics. 
"We are extremely pleased and proud of Jake's success."